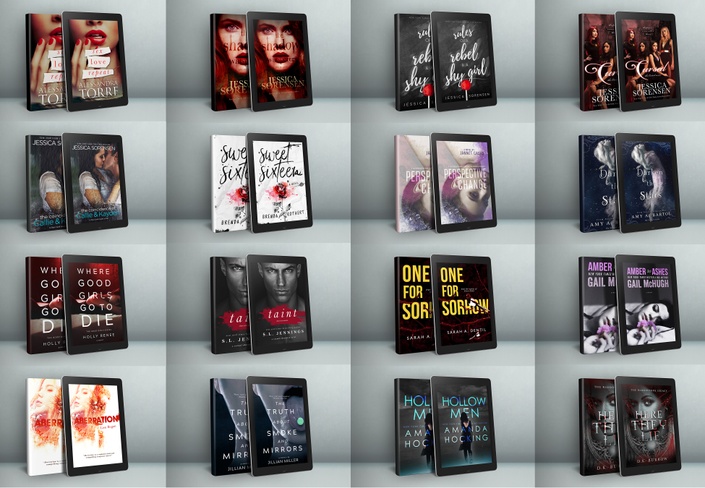 The Badass Bundle
Photoshop Badassery + Photoshop Wizardry
BADASS BUNDLE!
Badassery AND Wizardry!? OH MY...
Man! You are SO ready to grab Photoshop by the... pen... and do some serious damage.

I know it looks scary, but I'm here riding up in my leather jacket and my combat boots to be your Photoshop Sidekick and kick some serious butt. We're gonna dive in, get you comfortable with this new world you're venturing into, and then, I'm gonna help you make graphics each module PLUS get access to a private Facebook group to talk shop, share & ask questions!

With Photoshop Badassery you'll be making graphics, ads, teasers & simple covers you can apply to your current list or back-list. If you've never opened Photoshop, or are JUST learning and are ready to become a Photoshop Baddie, this course is for you.
Things you'll learn & walkaway with:
Learning the Photoshop interface - The main tools to get what you want NOT what you don't!
Introduction to color theory - why it's important and how to change for mood
Fonts & how they tell a story (And why SOME fonts should be banished straight to hell)
No more fear of Photoshop (it's NOT a nightmare, I promise!)
Layer masks & why they'll save your life (and your time...and your money!)
How to make simple covers (by using all the tools from above)
Feel like a total cover creating badass! (this is serious stuff guys!)
How to extend your brand into all your marketing & ad graphics
Photoshop Wizardry will be nothing short of magical. What's incredible about it, is the fact that you'll come out feeling like the wizard we all know and love and be able to wield your magic wand (mouse or tablet pen) to create some seriously kick ass creations.
Here's the magical breakdown. I wanted to make this course a little different from other courses out there that focus on JUST the how-tos. This will definitely have the HOW TO CREATE MAGIC bit, I promise. However, because we want to challenge your growth in the knowledge of design & Photoshop, I've created a course that helps you explore the art side along with the logical side of marketing & trends. No matter what you create, it always has a story and we're out to tell it and sell it. RIGHT?
Here's what we'll be covering:
Mood boarding
Market research
Finding stock images
Tricks of compositing
Matching lighting (understanding light & dark)
Layering images
Blend modes
Quick Selection Tools
Lasso Tools
Typography Effects
Groups
Actions
Clipping masks
Layer masks
Layer adjustments
Resolution
Depth & Realism
Changing Color
Cmyk vs RGB
Challenging your understanding genres
Formatting a Paperback & Hardback Dust Cover
Is that lingo KINDA SORTA Uncomfortable? If so, it wont be when we're done! Each week you'll be given a "book of spells" to get you started in creating your module's challenge. Every module will challenge you to create one new book cover. The most important part of learning is DOING. So while you may be able to watch and learn, you'll grasp 100X faster by
doing
.


Your takeaways:

New Resources (stock images, overlays, & textures) that I've created myself!
At LEAST 4 new covers (And if you're a magician and inspired, maybe many more!)
Stock image hunting tips (come out stronger knowing how to pick the RIGHT image for what you're creating)
Knowledge to make you MORE covers after the four we make (invaluable, whats the cost of book covers now days? How much will this knowledge save you? How much will you GAIN if you can sell your covers? This course MORE than pays for itself!)
Understanding of Photoshop's tricks, tools & time-savers (I'll be teaching you tools to help you save time!! Yes, SAVE YOU TIME! It's like magic!)
One winner of a Wacom Tablet (My favorite tool!) to sharpen your game!
The challenges in Wizardry are meant to get you researching, thinking, &
creating magic
. Save TIME & MONEY by making your portfolio stronger, sell them as pre-mades OR rely on yourself for your LONG list of books you'll be writing that will need covers!
Templates & Resources (Because I've had 10 years to collect & create guys!)
Discounts & Freebies (Valued over $250)
Biggest win? Having MY face and MY voice (dripping with fun and sarcasm) as your guide! ;)
BONUS: Exclusive Stock Bundle includes:
PLUS a set of 5 Non-Exclusive STOCK images (YOUR CHOICE) so you can practice, sell on book covers or make art with over at The Stock Alchemist!
PLUS a fat discount code to The Image Apothecary to use in your ads & marketing!
That's over a $2,000 value that I'm offering for over 25% off at $1497!
*important disclaimer - when signing up and creating an account online for The Rebellious Creative courses YOU MUST click the checkbox to "Opt-In" for emails from me and my school! That's where all your important information goes - including $1,000 in exclusive and stock photo coupons!

Your Instructor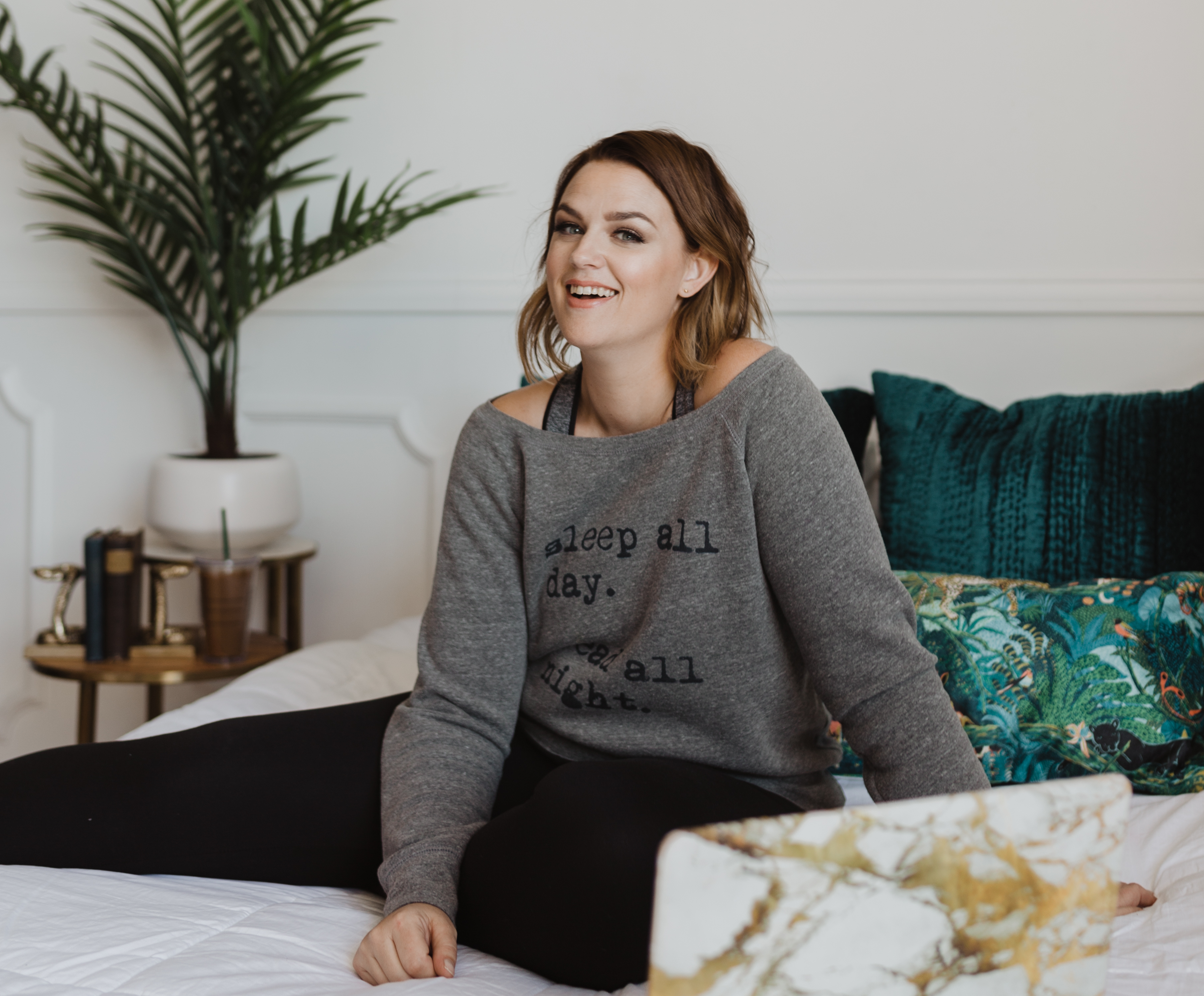 Hey, I'm Regina Wamba. It's me in all my snarky introvert glory. I'm a bit of a rebel who is determined to do things differently, weave through the chaos of a creative and manifest consistent and spellbinding art, forevermore.
My creations have been given awards, featured in magazines, and have graced multiple New York Times & USA Today bestsellers lists while landing my work on bookshelves (and magazine shelves? LOL) across the globe (I'm still in shocked about this one!).
My soul is in everything I put out into the world whether it is from behind a camera lens, a Mac screen, a sarcastic tee, fine art creations, journals & books or world-trekking adventures. I'm an artist, mom, wifey, entrepreneur, and teacher building a creative empire to inspire all the creatives! My dream is to be someone for visionaries to look up to and artists to pursue their biggest dreams (because, WHY NOT?). I want people to hold magic in their hands, and always believe in their own unique, incredible magic.

Full throttle and all-in, my brain is an explosion of ideas and color and I only wished that my hands could keep up with my brain of chaos & creativity.

Let's make magic.
Courses Included with Purchase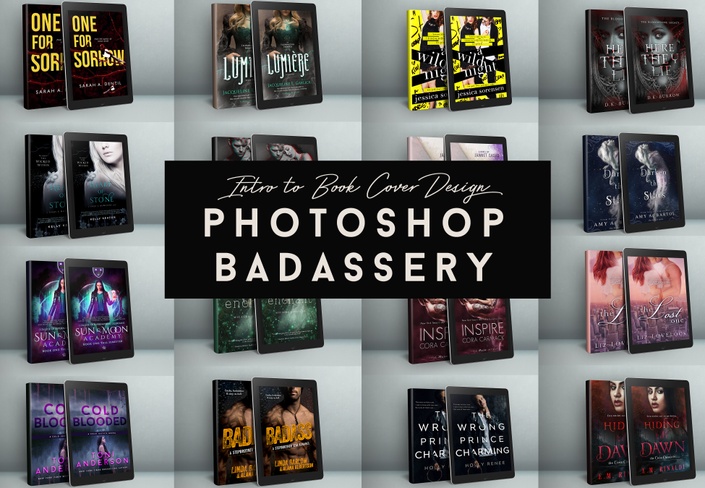 Photoshop Badassery: Intro to Book Cover Design
Become a Photoshop Baddie: A creative and comprehensive beginners course for authors that want to level up their design skills!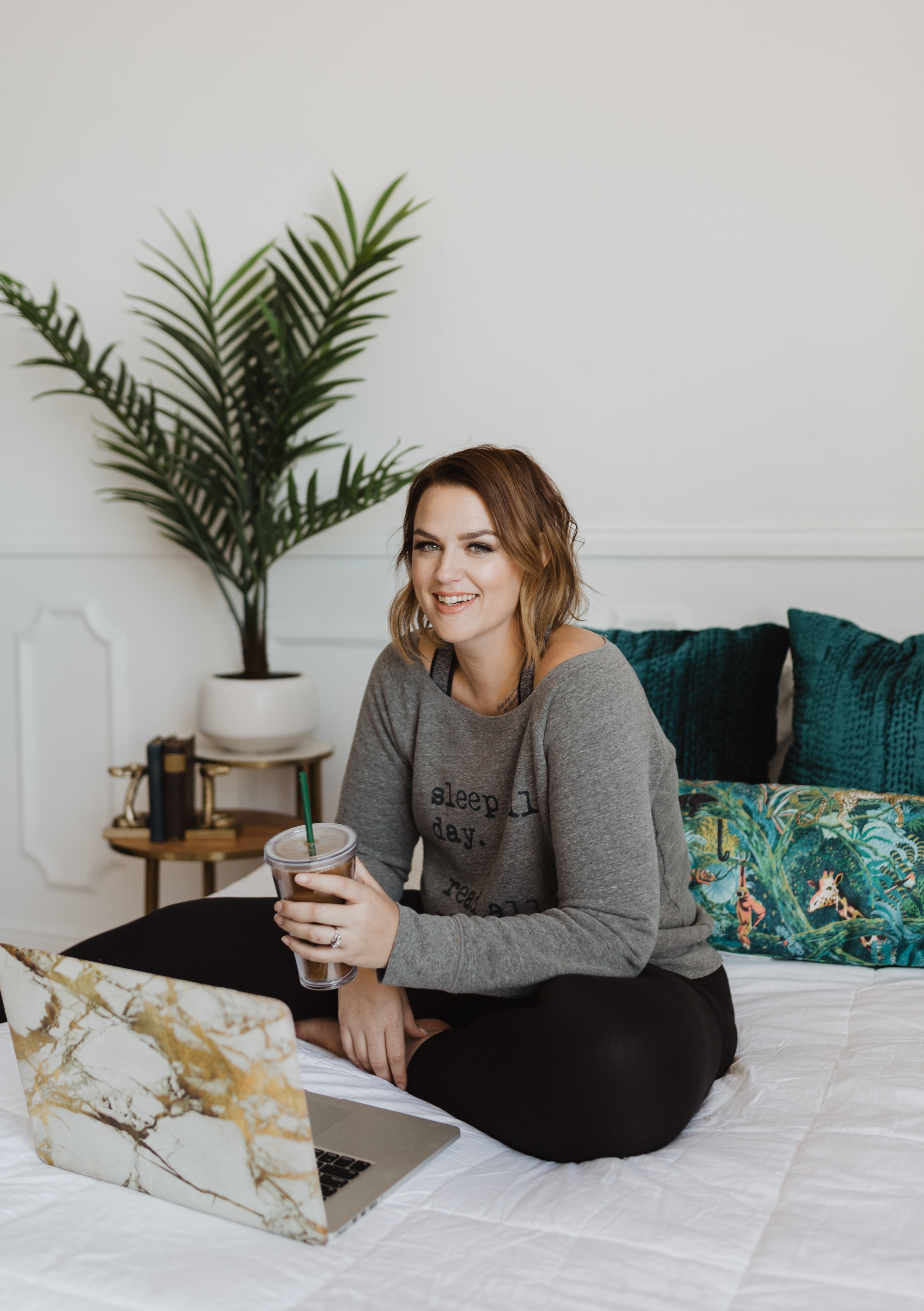 $897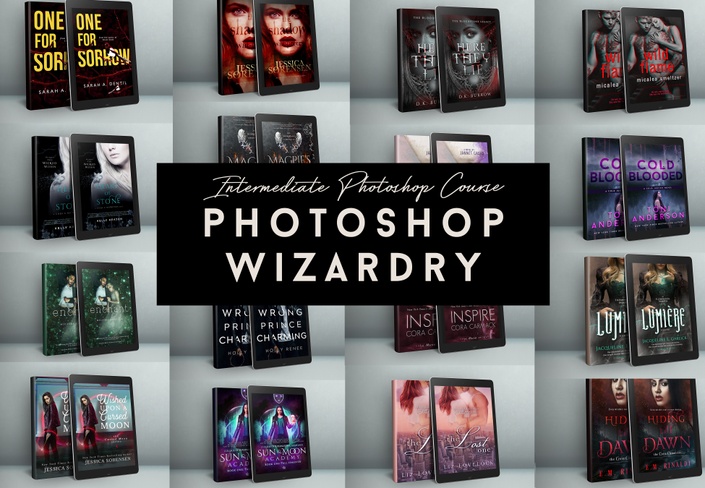 Photoshop Wizardry: For Authors & Designers
Want to really dive into photoshop? Let's build off the basics and make book cover magic.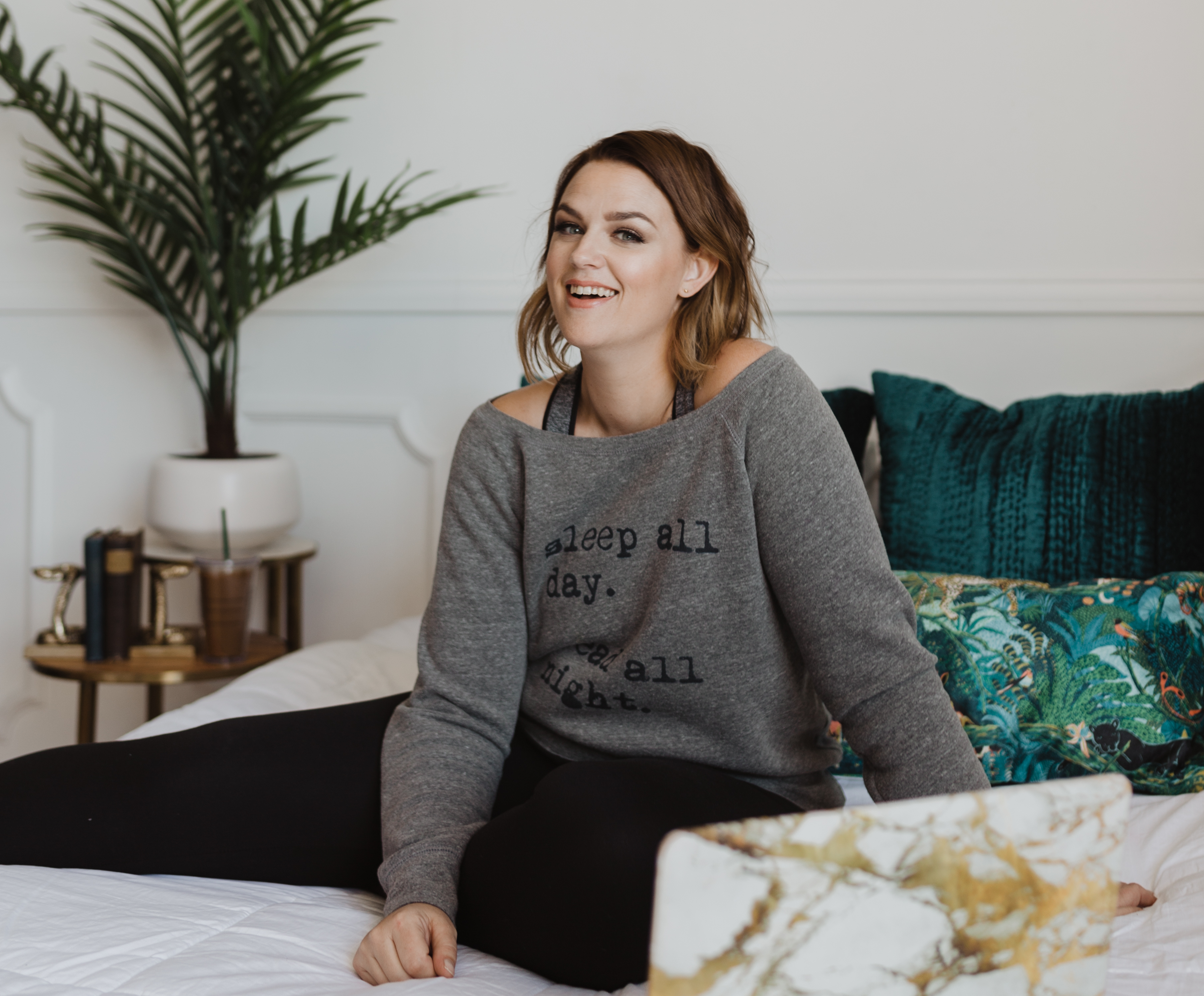 $897
Original Price: $1,794
Frequently Asked Questions
When does the course start and finish?
The course starts now and never ends! It is a completely self-paced online course - you decide when you start and when you finish.
How long do I have access to the course?
How does lifetime access sound? After enrolling, you have unlimited access to this course for as long as you like - across any and all devices you own.
What if I am unhappy with the course?
We would never want you to be unhappy! If you are unsatisfied with your purchase, contact us in the first 30 days and we will give you a full refund.
STUDENT TESTIMONIALS:
"It's like knowing you're going to do hard work but not bothering you because you have the most attentive teacher to teach you." -- Samika Barclay, Photoshop Badassery 2019

"You'll learn everything you need to know." – Julie Jones, Photoshop Wizardry 2019
"The holy grail to cover design." – Sade Rena, Photoshop Wizardry 2019
"You know that dreaded bed of hot coals called Photoshop? Regina turns that into a luxurious trip to a day spa!" -- Casey Hagen, Photoshop Wizardry 2019
"Joining Photoshop Wizardry was like entering Hogwarts on a magical unicorn. Everything I learned will take my covers from blah to ahhhh. Thanks Regina!" -- Kelly Collins, Photoshop Wizardry 2019
"Super informative. Easy to understand. And Regina is an awesome teacher who will hold your hand every step of the way. A great course and highly recommended for all authors. Even if you don't plan on doing your own covers, the course arms you with the tools and arsenal to speak the same language as your cover designer." – Susan Alexander, Photoshop Wizardry 2019
"[This Courses is] Good for someone who's intermediate in Photoshop, lots of tips and tricks to help with the creative process and work flow." – Paulina, Photoshop Wizardy 2019
"The magical shot of creativity that gives you all the right tools and tricks for making magic in photoshop. It's perfect if you only dabbled in photoshop and want to be able to make cooler stuff. Super easy to understand and the videos are very detailed." -- Photoshop Wizardry Student 2019
"Photoshop Badassery is more than just a course on how to use Photoshop. It teaches about branding your covers and your marketing graphics. It teaches you how to make your book shine in such a competitive market." -- Stina Lindenblatt, Photoshop Badassery 2019